Turner Valley Gas Plant National and Provincial Historic Site
The Turner Valley Gas Plant is the most significant surviving resource associated with the development of the Turner Valley oilfield. The industrial face of Canada was changed forever when oil was struck in January of 1913 at the facilities' Dingman no. 1 and no. 2 wells. During the course of three separate stages of development, the Turner Valley Gas Plant moved from being the first petroleum processing facility west of Ontario to the largest natural gas processing plant in Canada's largest oilfield. The plant operated over a 70 year period – staying open through two World Wars and the Great Depression – until it was shut down in 1985.
Region:
Northwest Alberta
Field Documentation:
October 30, 2019
Field Documentation Type:
Photogrammetry
---
---
Threat Level

Industrial Archaeology
Industrial archaeology has become a well-developed sub-discipline of archaeology and encompasses all tangible evidence of technological, economic, and social development from industrialization to the recent past [1]. Industrial archaeology has its roots in 1950s Britain when an outcry for the preservation of the industrial past came following large-scale redevelopment after World War II [2]. This concern for industrial heritage persists today as it is seen as one of the most at-risk heritage categories [3]. This is due to the perception of these often vast industrial complexes after they have been abandoned and neglected and have succumbed to decay, vandalism, and arson [4]. This often leads to industrial sites being erased from the landscape through redevelopment and are often not considered for preservation due to the conservation requirements needed to deal with the toxic by-products created by some industries. However, there is great value in preserving and recording industrial archaeology, as like any other type of archaeology it provides insight into past human behaviors, as well as have social and cultural significance to communities where these industries thrived, a technological or scientific advancement, or even aesthetic qualities of architecture, planning, or design [5].
Turner Valley Gas Plant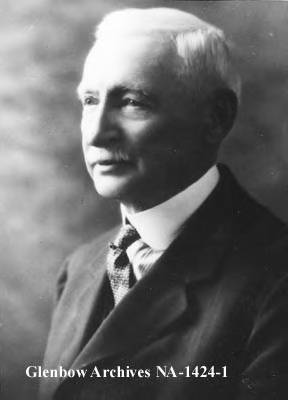 The story of the Turner Valley Gas Plant starts with the discovery of gas by Willam Stewart Herron in 1911 along the Sheep River [6]. By 1912, Herron had acquired the land from Micheal Stoos, and the leases and minerals rights of the area from the Canadian Pacific Railway and the Government of Canada. Having exhausted his finances in acquiring the land and leases, Herron started to look for investors to raise capital to drill and by July 1912 Archibald Dingman had a majority share in the operation. Equipment for drilling was purchased in 1913, but it wasn't until May 14, 1914, that reserves of gas were hit at the now infamous Dingman No.1 well. This was the first major strike in western Canada and the first major oil discovery in Canada for 50 years.
There were three major phases of development and five different owners of the gas plant from 1914 to its decommissioning in 1985. The first phase was from 1914 to 1920 when the site was first developed by Calgary Petroleum Products (where Dingman was a director). A large refinery was built in 1916 to increase the production of marketable products, notably gasoline.  By 1920 a new absorption plant had been completed but was destroyed in the same year by a fire that had flames that rose to 70 meters (200 ft). This incident devastated Calgary Petroleum Products and was bought out by Imperial Oil in 1921, who established Royalite Oil to run the Turner Vally Gas Plant and drilling operations. The next phase, between 1921 and 1945, saw major development that saw a huge expansion with a new absorption plant (1921), doubling the size of the compression plant (1923), two new wells (1924 and 1936), a scrubbing plant (1925),  high-pressure lean oil facility (1933), a Gribotol natural gas scrubber (1941) and the Horton Spheres (two storage tanks that became iconic symbols of the plant) in 1942.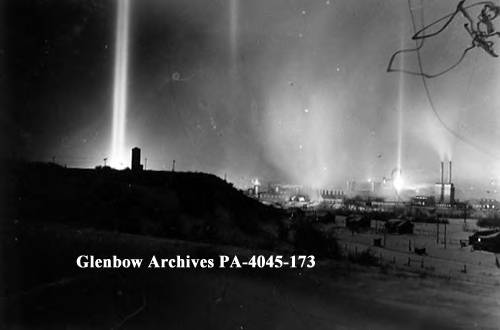 By 1928 Royalite Oil had increased production of gas to 60 million cubic feet per day, but the Second World War was a game-changer that saw the production at the Turner Valley Gas Plant soar when they produced about 95% of Canada's oil. This war-time boom also resulted in a subsidiary company being formed in 1945 called Madison Natural Gas to deal with natural gas production. After the war, ownership of the plant changed hands with Royalite sold off to Dominion Securities in 1948, who sold the majority of shares to the Bronfman family, one of Canada's most well-known industrial developers. This change in ownership saw the last phase of development at the Turner Valley Gas Plant with the additional extraction of propane and sulfur, which required new methods and new infrastructure to be built. The next thirty to forty years saw only minor changes at the plant, but ownership changed hands a further two times, British American (later Gulf Oil) in 1962 and Western Decalta in 1977. The plant was decommissioned in 1985 due to it being no longer economically viable with a decline in production and increases in expenses to maintain and upgrade the plant.
Throughout the gas plants working life, a variety of products have been produced with various methods and techniques requiring different equipment. However, one aspect of the gas plant that prevailed throughout its duration was the method by which certain waste products were disposed of, which was called flaring. Flaring is the burning of waste gases that were not deemed to be a viable product. This was done to such an extent during the early years of the gas plant that not only did it become an iconic symbol of the plant, but it also triggered legislation about this practice. The government was concerned about the long-term impact that unregulated flaring would have on the productivity of oil fields and in 1932 legalization was passed to help regulate this practice, amongst other aspects of the oil and gas industry. In the later years of the plant's operation the depressurization of the oil fields, due to the flaring, made it more difficult to bring oil to the surface and ultimately led to the decommissioning of the plant.
Turner Vally Gas Plant as a National and Provincial Historic Site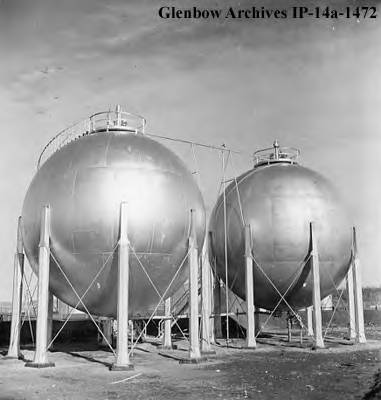 The Turner Valley Gas Plant was designated as a Provincial Historic Resource in 1989 and was followed with a National Historic Site designation in 1995. In order for the gas plant to be converted into an interpretive center to be visited by the public, a program of reclamation had to be undertaken. This required a series of testing to identify areas of contamination.
These investigations, between 1987 and 1994, identified concentrations of hydrocarbons, sulfur, copper, zinc, and mercury. This led to a program of removal, encapsulation, collection, and treating these contaminants to prevent contact by workers and visitors at the site. Of greatest concern were the hydrocarbons contaminating the groundwater. This issue was tackled with a water treatment plant and a large gravel berm on-site that prevents the hydrocarbons from entering the waterways.
Asbestos, a common construction material that has since been deemed as toxic, has been removed from 20 buildings and a number of stand-alone features through asbestos abatement work. These extensive ongoing works to provide a safe environment for staff and visitors highlight some of the issues in conserving and preserving these large scale industrial sites and why many sites are lost as the expense is deemed too great.
Notes:
This site is located on Treaty 7 Territory of Southern Alberta, which is the traditional and ancestral territory of the Blackfoot Confederacy: Kainai, Piikani and Siksika as well as the Tsuu T'ina Nation and Stoney Nakoda First Nation. This territory is home to the Métis Nation of Alberta, Region 3 within the historical Northwest Métis Homeland. We acknowledge the many First Nations, Métis and Inuit who have lived in and cared for these lands for generations. We are grateful for the traditional Knowledge Keepers and Elders who are still with us today and those who have gone before us. We make this acknowledgement as an act of reconciliation and gratitude to those whose territory we reside on or are visiting.
[1] Jones, William. 2006. Dictionary of Industrial Archaeology. 2nd Edition. Sutton Publishing, Stroud.
[2] Martin P.E. 2009. Industrial Archaeology. In: Gaimster D., Majewski T. (eds) International Handbook of Historical Archaeology. Springer, New York, NY. https://doi.org/10.1007/978-0-387-72071-5_16
[3] ICOMOS. 2000. ICOMOS World Report 2000 on Monuments and Sites in Danger. https://www.icomos.org/en/what-we-do/risk-preparedness/heritage-at-risk-reports/116-english-categories/resources/publications/212-icomos-world-report-2000-on-monuments-and-sites-in-danger
[4] Gould, S., 2015. The Rolt Memorial Lecture 2012: Industrial heritage at risk. Industrial Archaeology Review, 37(2), pp.73-92.
[5] Douet, J. ed., 2013. Industrial heritage re-tooled: The TICCIH guide to industrial heritage conservation. Left Coast Press.
[6] Alberta Culture. 2020. Turner Valley Gas Plant. http://history.alberta.ca/energyheritage/turner-valley-gas-plant/default.aspx. (All information regarding Turner Valley Gas Plant came from the Alberta Culture's Energy Resource Heritage )
All historic images were sourced from the Glenbow Archives and modern images provided by the Capture2Preserv Team.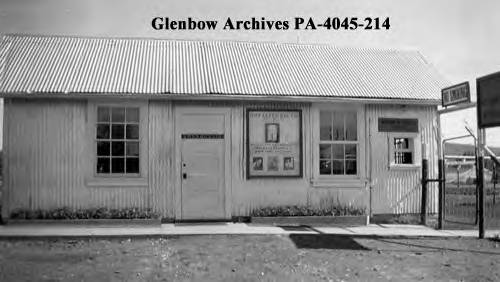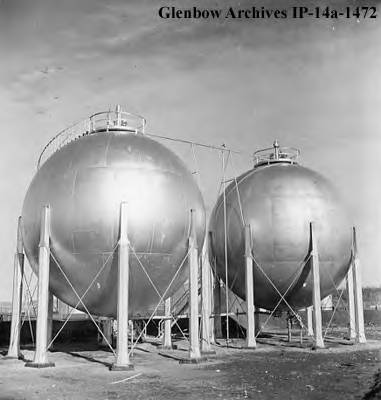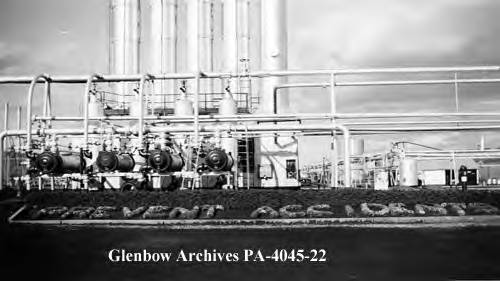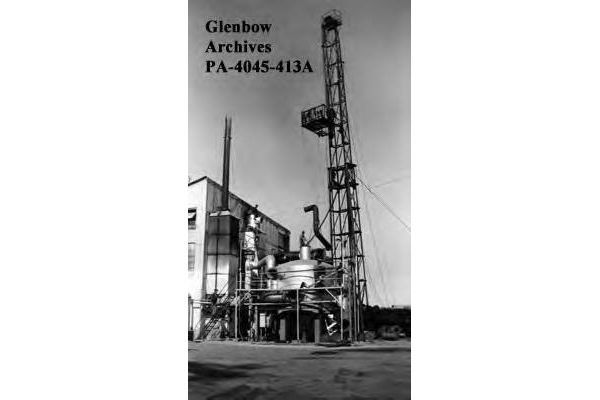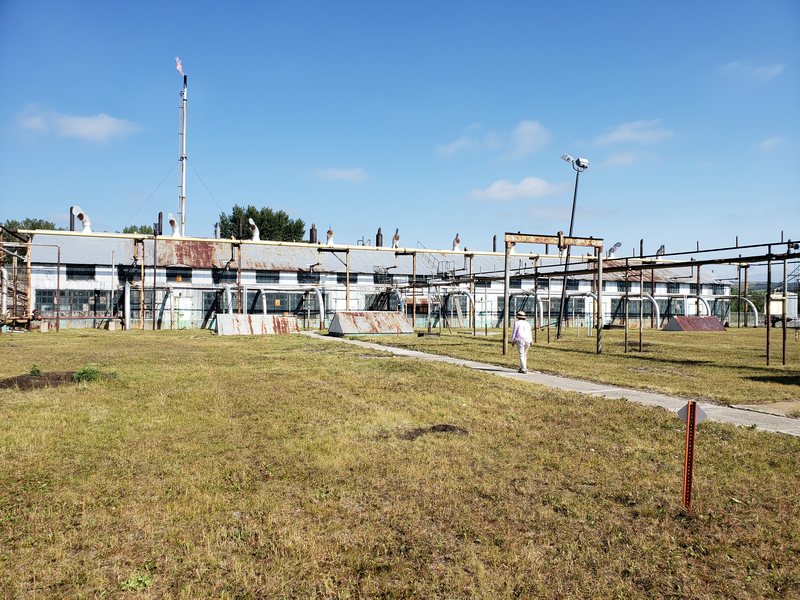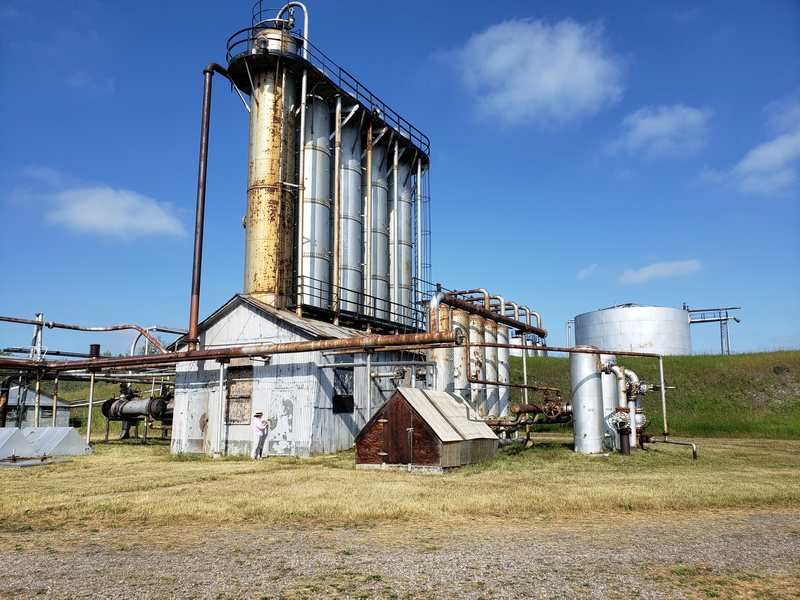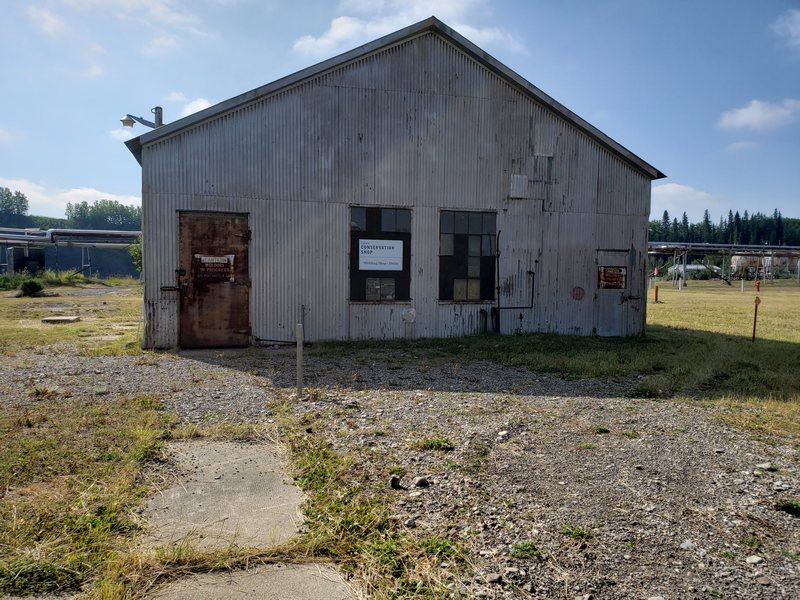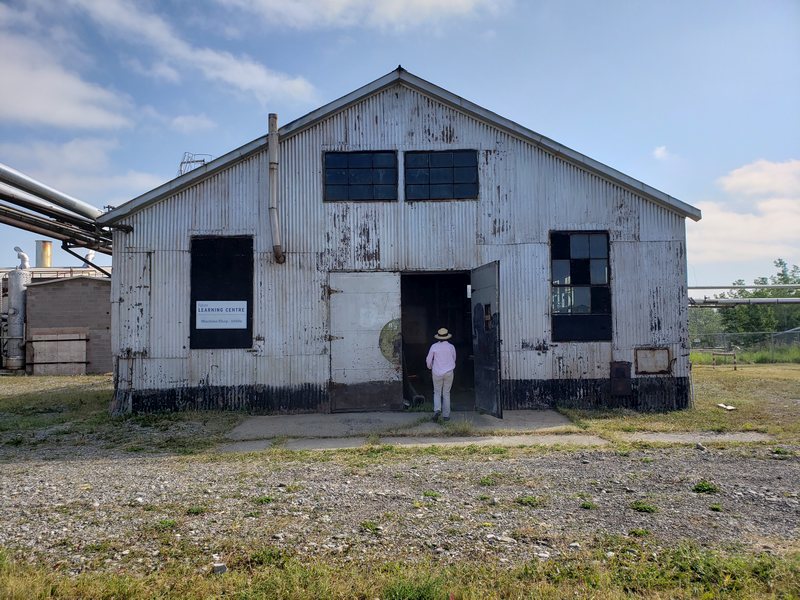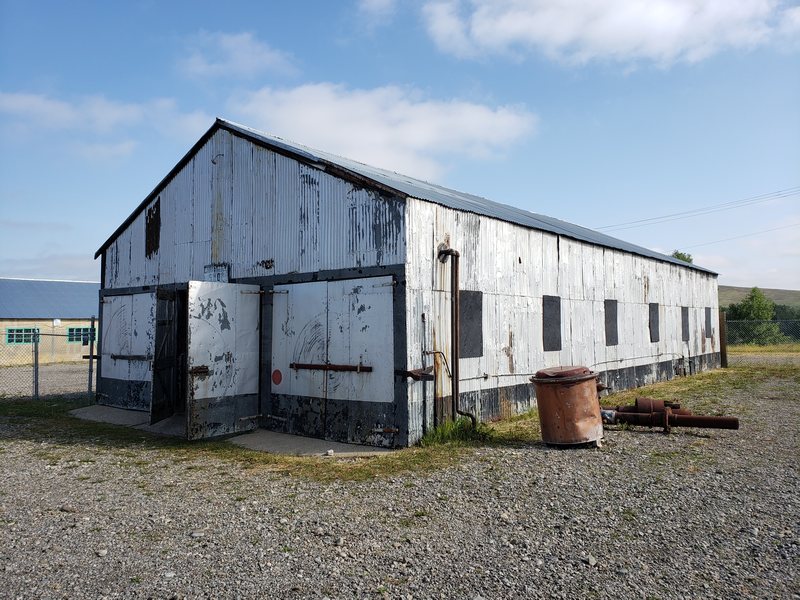 Digitally Capturing Turner Valley Gas Plant
The Historic Resources Management Branch worked with the School of Construction, Southern Albertan Institute of Technology (SAIT) to create a photogrammetric survey and MiraCAD to conduct a terrestrial laser scan survey of Turner Valley Gas Plant National and Provincial Historic Site. SAIT conducted the photogrammetric survey with a DJI Phantom 4 Pro covering the majority of the Turner Valley Gas Plant. The drone was flown with Pix4D Capture in nadir polygonal mission and the data processed in Pix4D Mapper producing an orthomosaic and Digital Surface Model (DSM). MiraCAD collected 311 scans with a Leica ScanStation P40 covering the majority of the exterior of site and the interior of seven of the buildings (Absorber building, Gasoline Plant, Scrubbing Plant, Light Plant, Main Compressor Plant, Propane Ethan & Butane Plan, Propane Compressor Building).
Photogrammetric Data and Laser Scanning Locations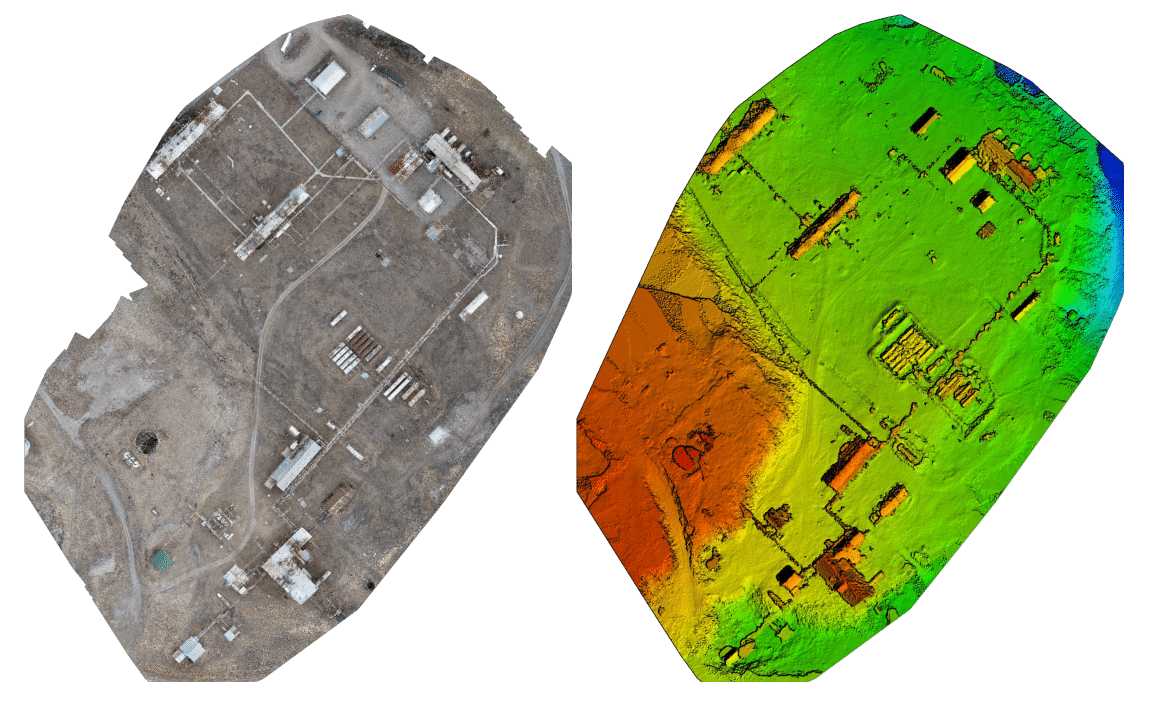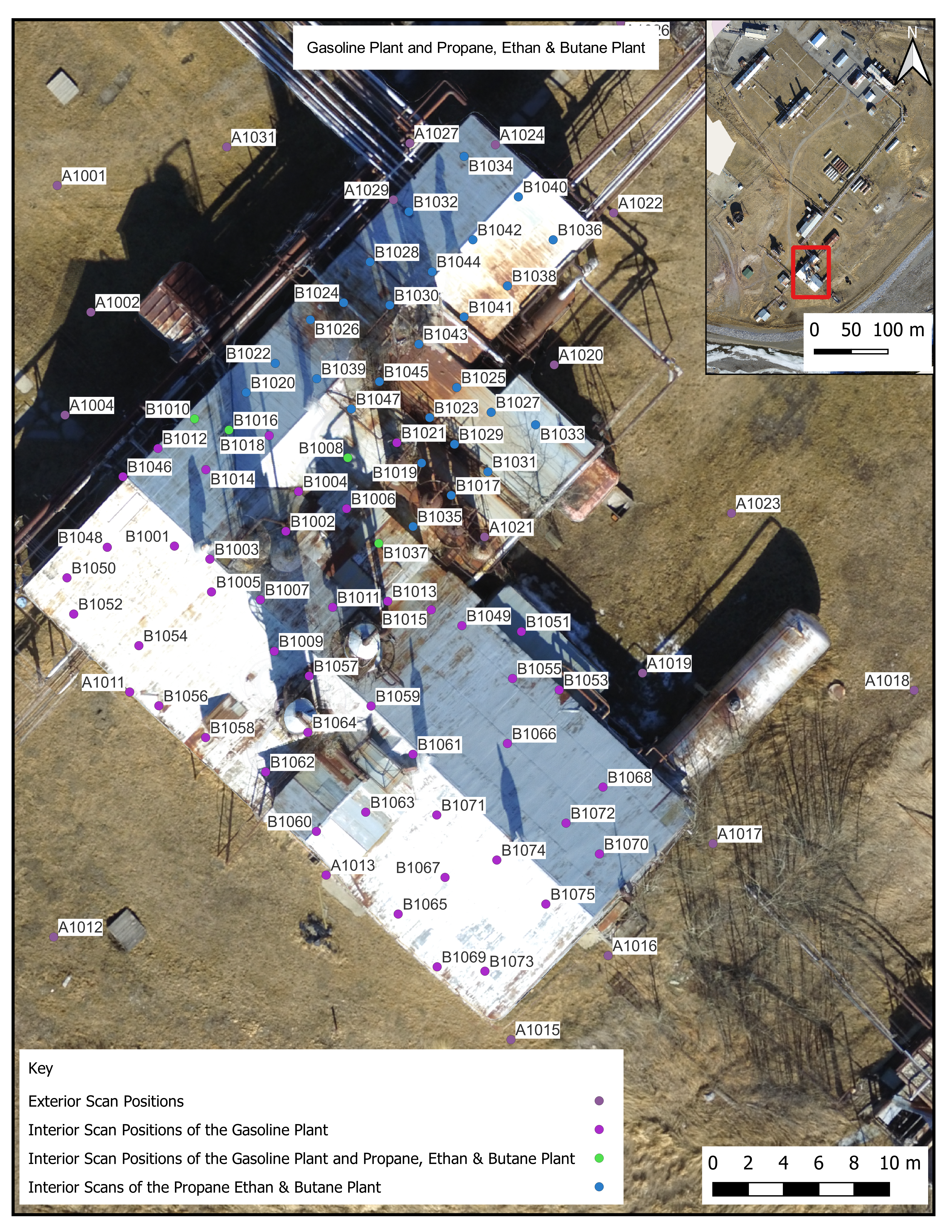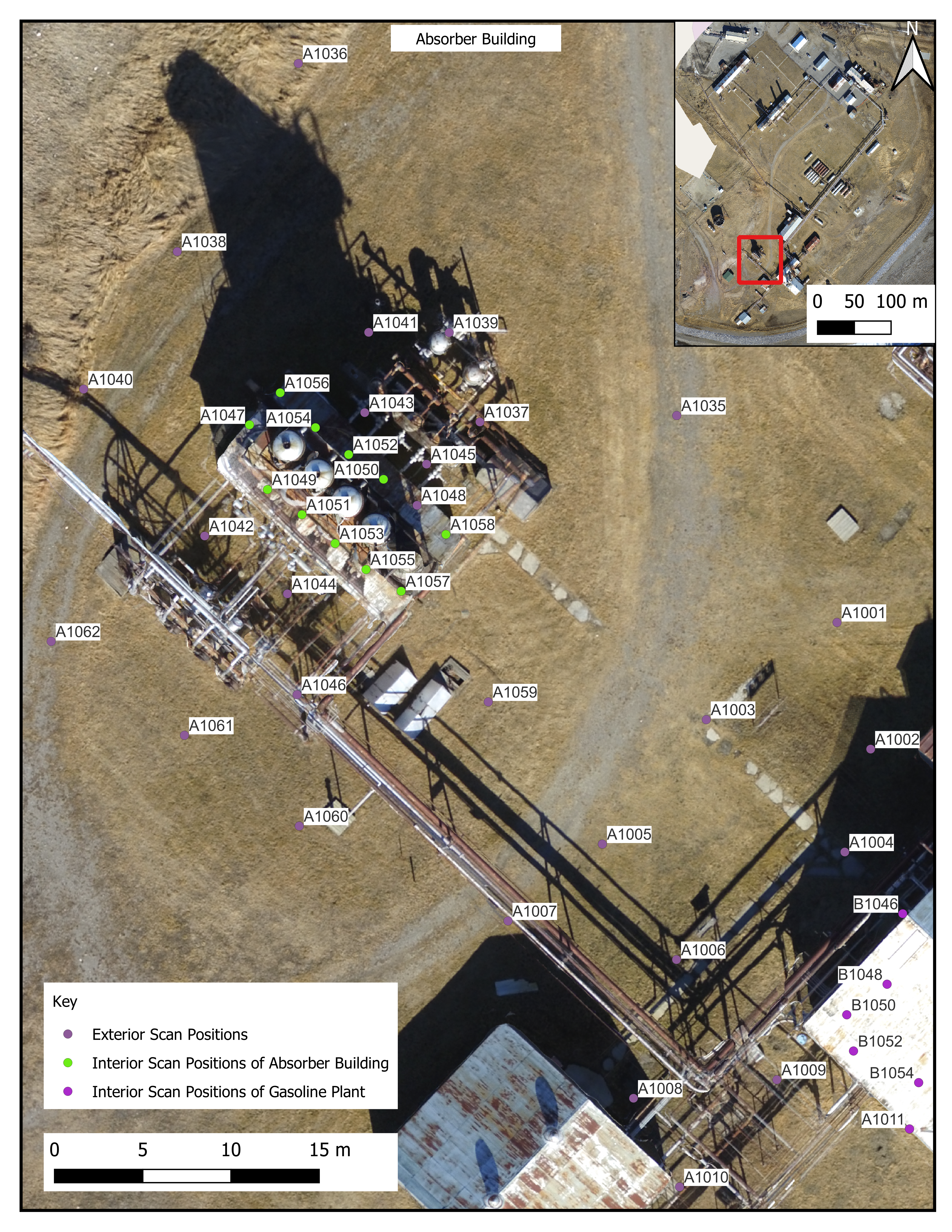 Open Access Data
The two datasets were donated by Rick Duchscher, P.L. (Eng.), P.Tech. (Eng.) from the School of Construction, SAIT and MiraCAD to the Alberta Digital Heritage Archive.
The raw data files for the photogrammetric survey performed by SAIT are in two file formats: 3D point cloud in a .las file format and the orthomosaic tiles in world tiff file formats. The data for the terrestrial laser scanning survey performed by MiraCAD are 3D point clouds in a. las format. Please download the metadata template to access metadata associated with each file. All data is published under the Attribution-Non-Commercial Creatives Common License CC BY-NC 4.0and we would ask that you acknowledge this repository in any research that results from the use of these data sets.