Moose Hill Ranch Residence
The Moose Hill Ranch residence was a dovetailed log cabin constructed in 1885 by Edward Henry Osbourne Vaudin [1,2]. The cabin was continuously occupied until 1979 when its function switched to storage and finally abandoned in 2004 [2]. After the major flooding event in 2013, the land where the cabin was located was purchased as part of the Springbank Off-stream Reservoir Project. Prior to demolition, it was required by the Alberta Ministry of Culture and Status of Woman that the cabin was fully recorded. The work was undertaken by a historical resources team who completed an archaeological excavation and heritage survey of the site.
Region:
Southwest Alberta
Field Documentation:
August 4, 2022
Field Documentation Type:
Terrestrial LiDAR
Culture:
Canadian, Euro-Canadian
---
---
Threat Level

Ranch Houses of Alberta
In the 1880s ranching in Alberta dramatically increased, due to the expansion of the Canadian Pacific Railway into the prairies  [3]. This enabled the development of large scale ranches, such as Bar U Ranch and Cochrane Ranch, but also saw the formation of individual small scale ranching, like the Perrenoud Homestead. Ranch houses of this period, can be seen dotted across the Albertan landscape. They are often abandoned when the dwelling was upgraded or the smaller ranch was sold and incorporated into a larger ranching operation. Records of these types of buildings are often not available [4]. This project provides an opportunity for part of this history to be recorded for prosperity.
Moose Hill Ranch Owners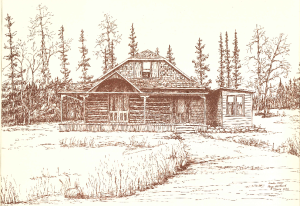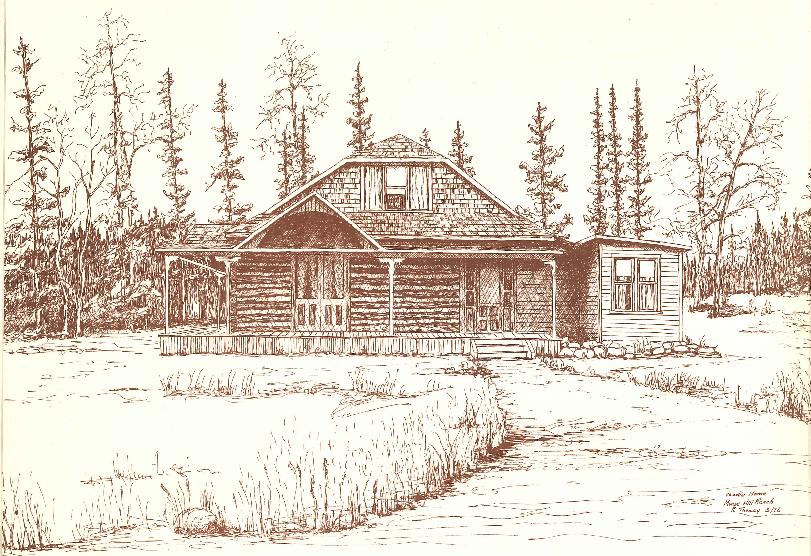 Little is known about the earliest owners of Moose Hill Ranch other than what can be traced through historic records. Jake Geer was the initial party interested in the land on which the Moose Hill Ranch was built with a down payment recorded in 1884 [1,2]. The land was quickly sold to Edward Henry Osborne Vaudin in 1885 who is recognized as one of the early pioneers of southern Alberta [1, 2]. Edward began his life on the island of Jersey, born on April 21st, 1866, in St. Helier to Charles and Eliza (Gordon) Vaudin [5]. He married his wife Ellen McCreight, who was older by ten years and a widower, on April 9th, 1891 in the parish of St. Helier and is listed as a landowner [6]. Edward had purchased land in Alberta by 1885 [1, 2, 7], but his residence was still listed as Jersey in 1886 [7]. Edward, Ellen and their child Doris came over in 1892 (dates are not exactly know) and started ranching cattle at the Moose Hill Ranch [8]. By 1898, Edward left Ellen to become a gold assayer in the Yukon [2]. He also adventured into Alaska where his residence was listed as Nenana [9]. At the age of 55, Edward was back in Canada and passed away in Victoria, British Columbia, on July 18th, 1921 [9, 10]. Ellen, originally from Ireland, continued to live and work at Moose Hill Ranch with the help of her children [1, 11]. In 1902 James McCreight, Ellen's son from her first marriage, left the ranch and by 1905 Ellen sold up to Alfred Mabin and moved out to the coast in British Columbia where she married John (Jack) Heyman Ellis September 4th, 1914 [1, 2, 12].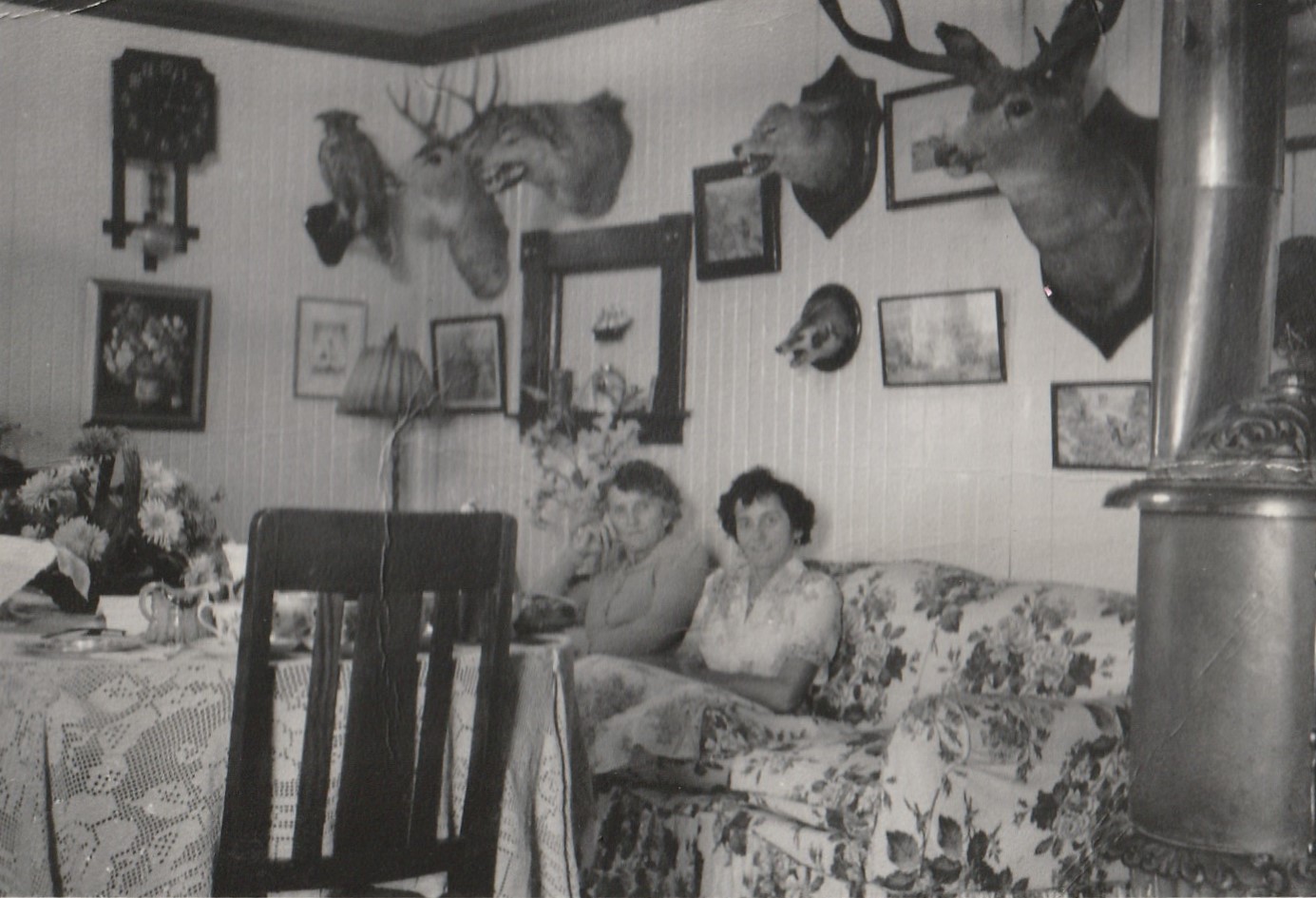 In 1906 Richard George "R.G." Robinson purchased Moose Hill Ranch from Alfred Mabin. R.G. was born in 1850 in Cumberland, England and arrived in San Fransisco in 1867, where he met his wife, Mary Ann Zammitt [1]. The Robinson family (including three of four children) then moved to Canada in 1888 as R.G. was set to partner with his brother, Issac, who had purchased the Chipman Ranch [1]. By 1902 the R.G. Robinson family had grown, adding a further five children, and in 1907 Joseph (their eldest son born in San Fransisco) swapped land at 'Milburn' for the Moose Hill Ranch location [1]. By September 1907, Joe married his wife, Hester Jane Harrison, and renovated the Moose Hill Ranch residence [1]. There was a brief period between 1919 and 1925 when Joe sold the land to Marion Walker and moved to Cloverdale, British Columbia [1]. However, in 1925 Joe and Hester returned and rebought the Moose Hill Ranch and became an integral part of the community, where they lived for the rest of their lives at the Moose Hill Ranch residence [1]. Joe and Hester had three children, Kathleen Mary, Richard George, who died as a small child, and Vincent Harrison [1]. Vincent stayed on at the ranch, married his wife, Jacqueline Trusler, in 1948 and ran a small cow-calf operation [1]. Vincent and Jacqueline resided in Philp W. Pomeroy's log shack, which was built for him by Vaudin, for 12 years while they built their own house [1]. Vincent and Jacqueline have two daughters, Janet and Mary, who were raised on the Moose Hill Ranch and were the owners until the land was sold to construct flood mitigation infrastructure on the Elbow River.
Moose Hill Ranch Residence
The Moose Hill Ranch Residence was built in 1885 as a modest one and half story dovetailed log cabin with a hipped gable roof, and large French doors leading to a wrap around verandah [1,2]. Over the years additions and outbuildings were added to the lot by the various owners. An addition can be clearly seen to the north side of the building in the slider image of a sketch from 1976 and the scanned building in the virtual reality tab of this page.
Flood Protection in Southern Alberta
In 2013 Alberta experienced one of the most economically devastating floods in it's history resulting in an estimated $5 Billion in damages. Many communities along the Bow and Elbow rivers were impacted. To protect against future flooding, the Government of Alberta has continued to construct and operate various flood mitigation measures. Construction of flood protection infrastructure on the Elbow River required the acquisition of the land and the Moose Hill Ranch Residence. A historical resources team undertook the studies of the Moose Hill Ranch Residence on behalf of the Ministry of Alberta Culture and Status of Women. Their work included archaeological hand excavation at site EgPo-149 (the Moose Hill Ranch) and completion of Heritage Survey forms for the structures present at the site, including black and white photography.
Notes:
This site is located on Treaty 7 Territory of Southern Alberta, which is the traditional and ancestral territory of the Blackfoot Confederacy: Kainai, Piikani and Siksika as well as the Tsuu T'ina Nation and Stoney Nakoda First Nation. This territory is home to the Métis Nation of Alberta, Region 3 within the historical Northwest Métis Homeland. We acknowledge the many First Nations, Métis and Inuit who have lived in and cared for these lands for generations. We are grateful for the traditional Knowledge Keepers and Elders who are still with us today and those who have gone before us. We make this acknowledgement as an act of reconciliation and gratitude to those whose territory we reside on or are visiting.
[1] Foothills Historical Society, 1976, Chaps and Chinooks: A History West of Calgary Vol. 1 & Vol. 2. Foothills Historical Society.
[2] Alberta Heritage Survey, 1993, Vince Robinson Residence (key number: HS 73245). Electronic document: https://hermis.alberta.ca/ARHP/Details.aspx?DeptID=2&ObjectID=HS+73245  accessed 2022/12/19.
[3]Breen, David.H. 2015. Ranching History. In The Canadian Encyclopedia. Electronic document: https://www.thecanadianencyclopedia.ca/en/article/ranching-history accessed 2022/12/19.
[4] Thomas, L.G., 1979, Ranch Houses of Alberta Foothills. In Canadian Historic Sites: Occasional Papers in Archaeology and History No. 20, edited by Parks Canada, pp123-146. Parks Canada, National Historic Parks and Sites Branch. Electronic document: http://parkscanadahistory.com/series/chs/20/chs20-eng.pdf accessed 2022/12/19.
[5] Class: RG10; Piece: 5758; Folio: 46; Page: 16; GSU roll: 895829
[6] Jersey Heritage; St Helier, Jersery; Jersey Parish Registers; Reference Number: G/C/03/A2/21
[7] Ancestry.com. Alberta, Canada, Homestead Records, 1870-1930 [database on-line]. Provo, UT, USA: Ancestry.com Operations, Inc., 2016.
[8] Turk, Marion G. 1993. The Quiet Adventurers in North America. Parts 1 and 2. Bowie, MD: Heritage Books, pp. 670.
[9] The Victoria Daily Times; Publication Date: 19 Jul 1921; Publication Place: Victoria, British Columbia, Canada; URL: https://www.newspapers.com/image/505395808/?article=b7c01f20-4c5b-4ab0-8688-7cde46fc7903&focus=0.27457723,0.64052,0.39241213,0.7019029&xid=3355
[10] Ancestry.com. British Columbia, Canada, Death Index, 1872-1990 [database on-line]. Provo, UT, USA: Ancestry.com Operations Inc, 2001.
[11] Year: 1901; Census Place: Jumping Pound, Alberta, The Territories; Page: 1; Family No: 10
[12] Ancestry.com. British Columbia, Canada, Marriage Index, 1872-1935 [database on-line]. Provo, UT, USA: Ancestry.com Operations Inc, 2001.
The images in this gallery have come from four sources. 1. Foothills Historical Society book Chaps and Chinook: A History West of Calgary vol. 1, 2. Janet Hawes (nee Robinson), 3. by Stantec, 4. Capture2Preserv team.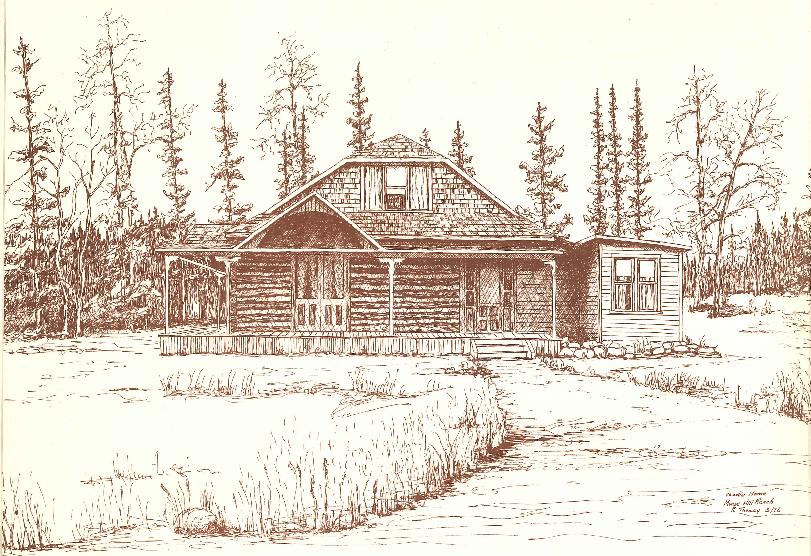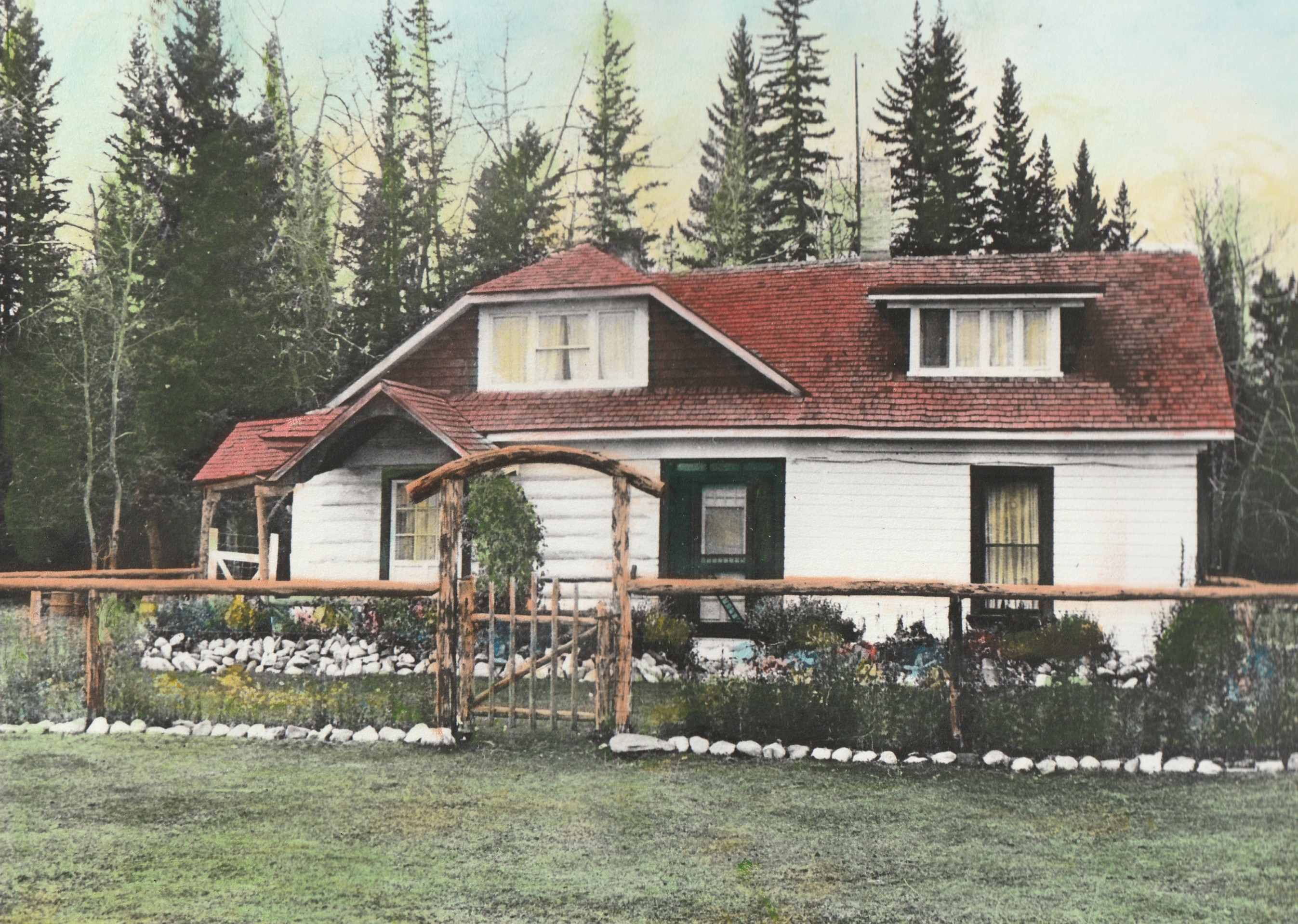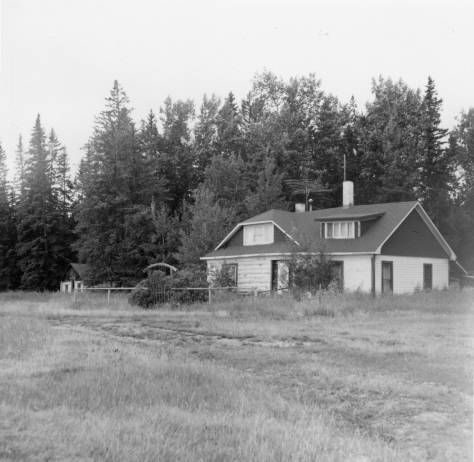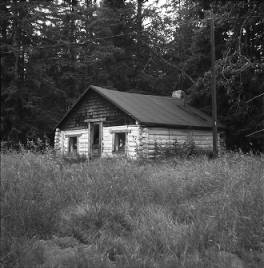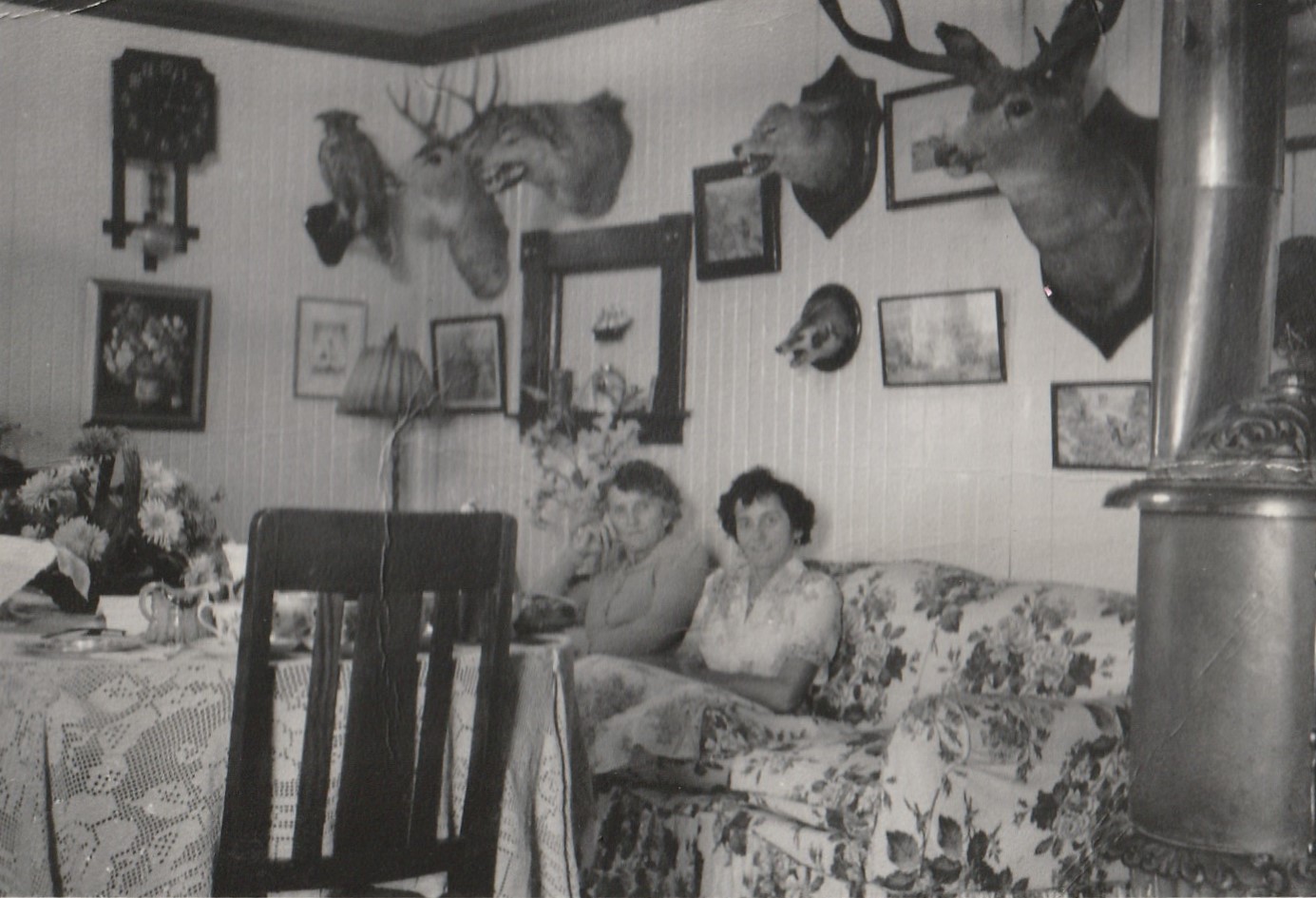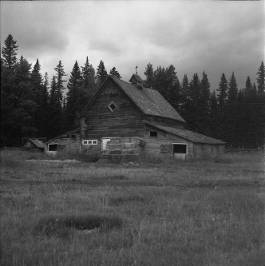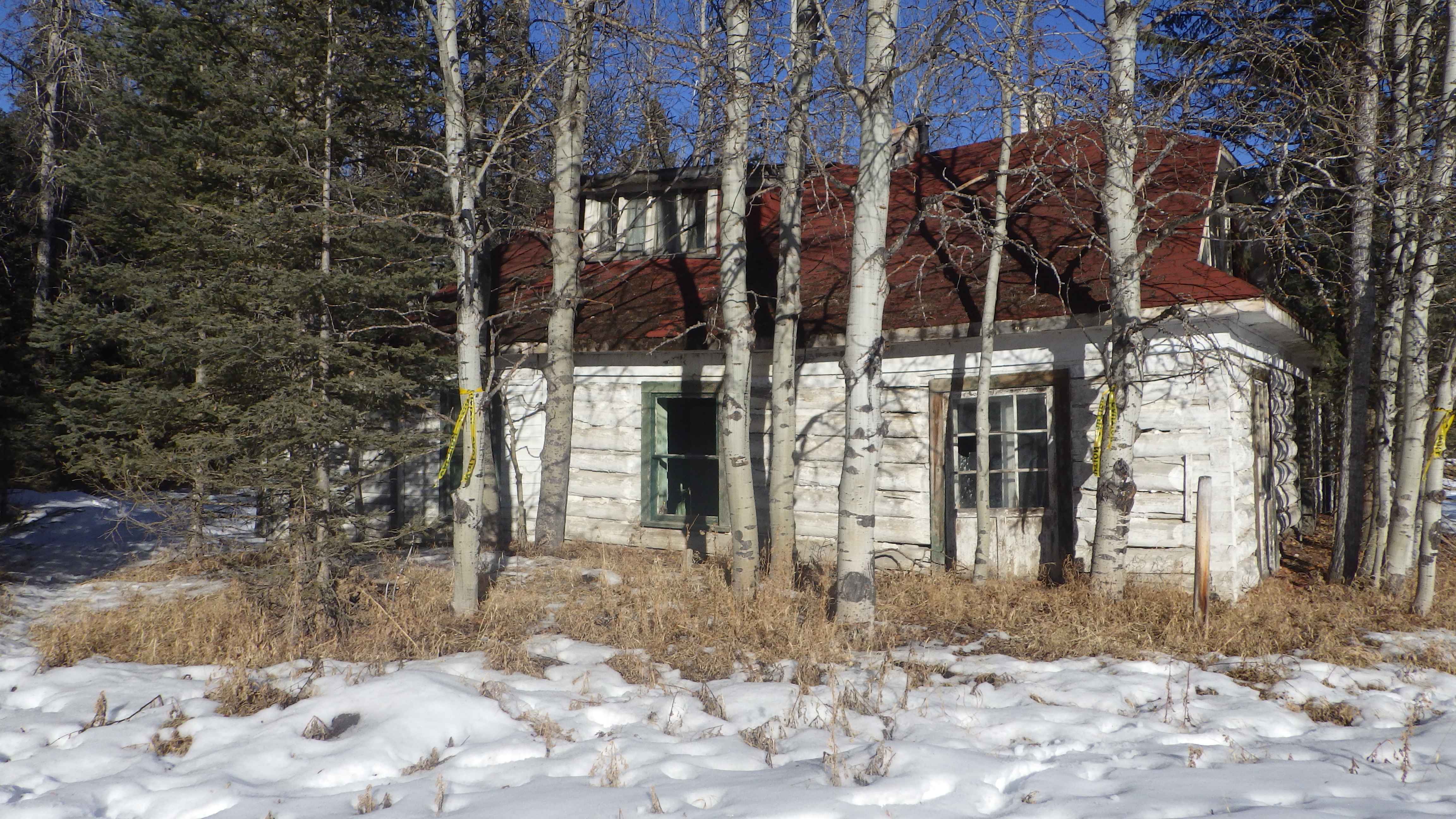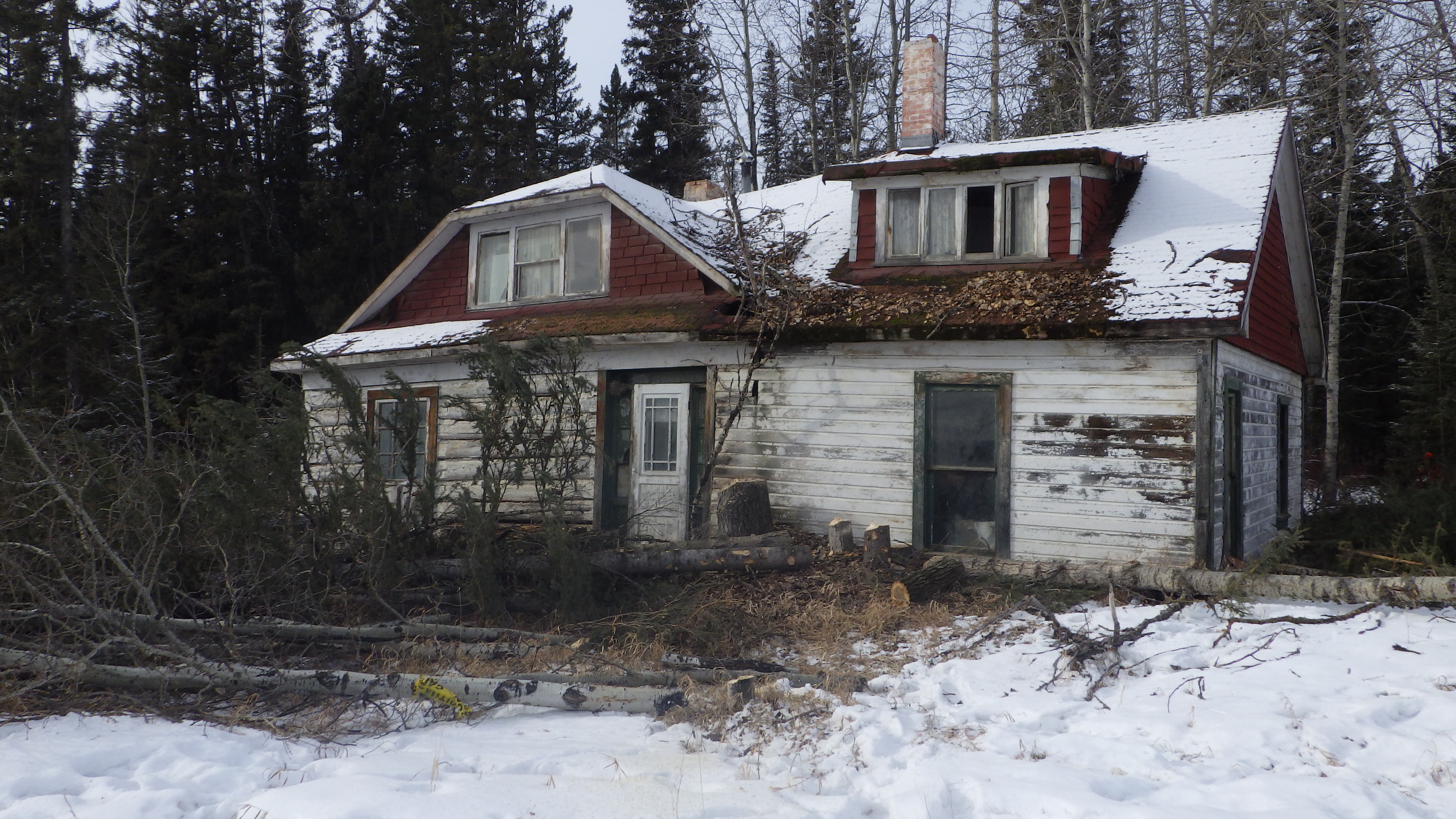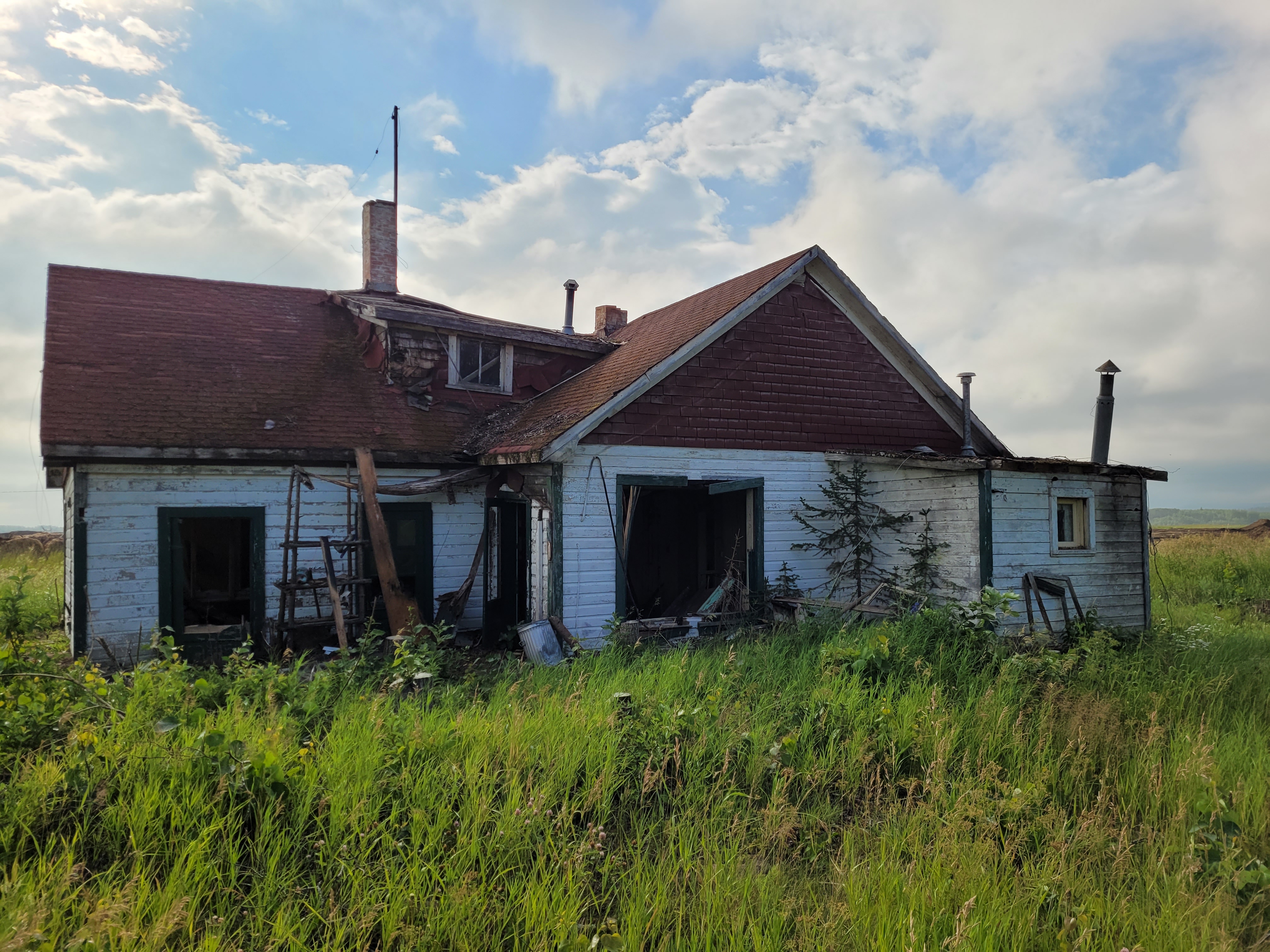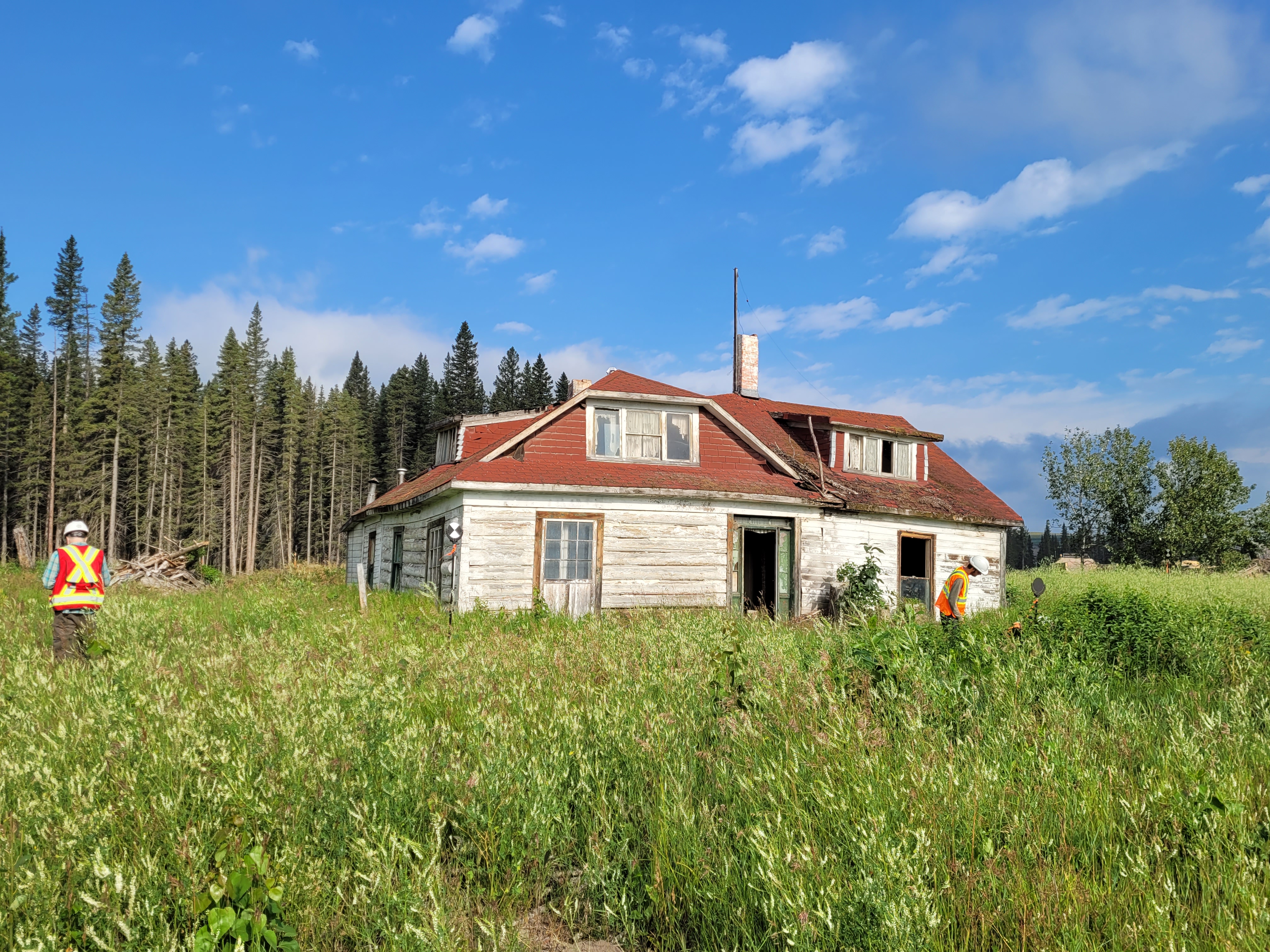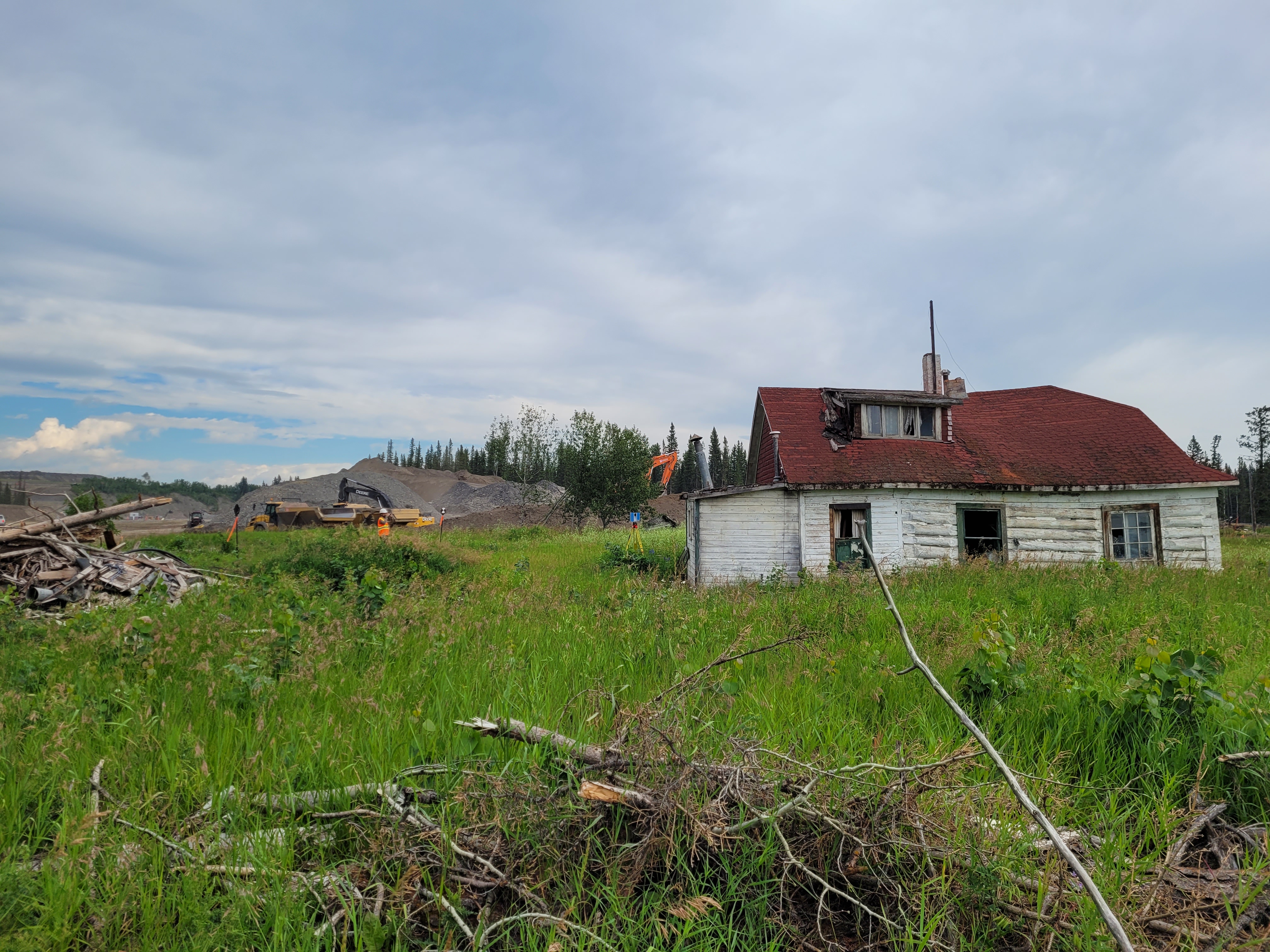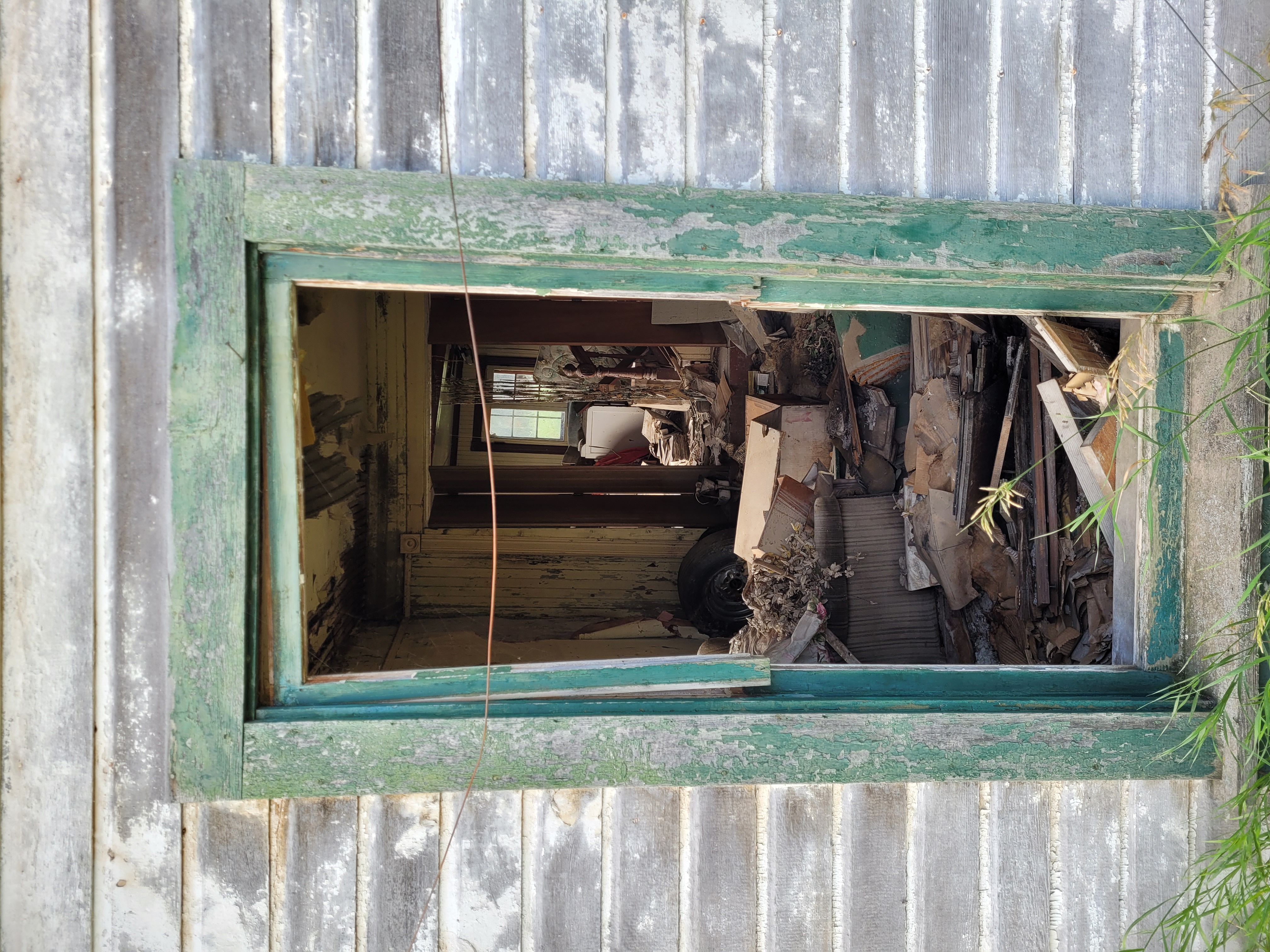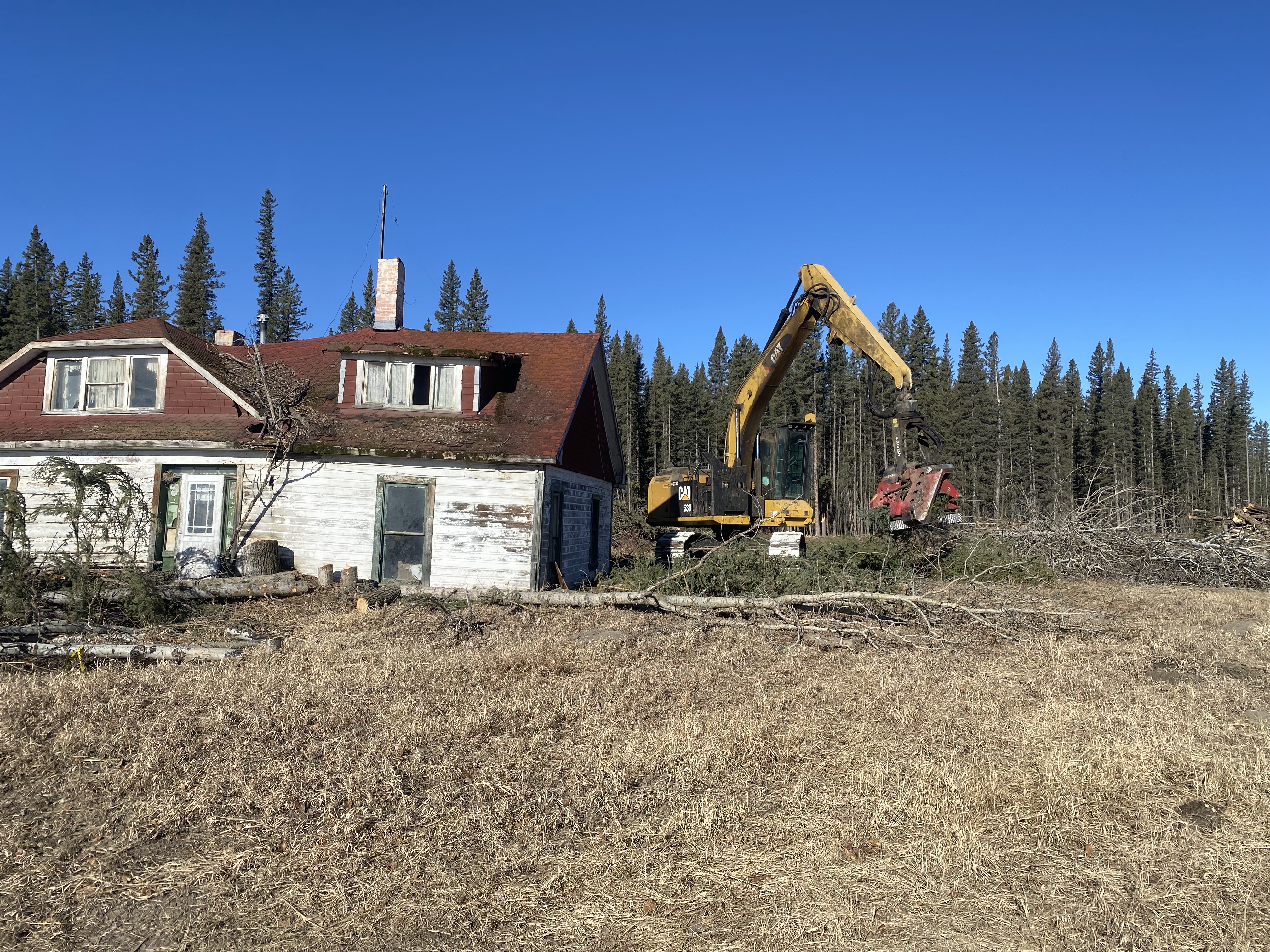 The Capture2Preserv team worked with the historical resources team to aid in the digital preservation of the Moose Hill Ranch house prior to its demolition. The Capture2Preserv team used the Z+F 5010X scanner to capture the exterior (red dots) and the Leica BLK360 laser scanner to document the interior (blue dots). The Z+F 5010X captured 16 scans, which were registered together onsite with Z+F  Laser Control Scout. To aid with the registration process six targets were located around the building, with at least three being visible in each scan. The Leica BLK360 captured 11 scans but did not capture the entire interior due to the dilapidated state of the building and safety concerns over entering the building. The small compact nature of the Leica BLK360 allowed the scanner to be placed inside doorways and windows from the outside and capture as much as possible of the main floor. The scans from the Leica BLK360 were registered onsite with Cyclone Field 360. The exterior and interior scans were registered together in AutoDesk ReCap Pro to produce a 3D model.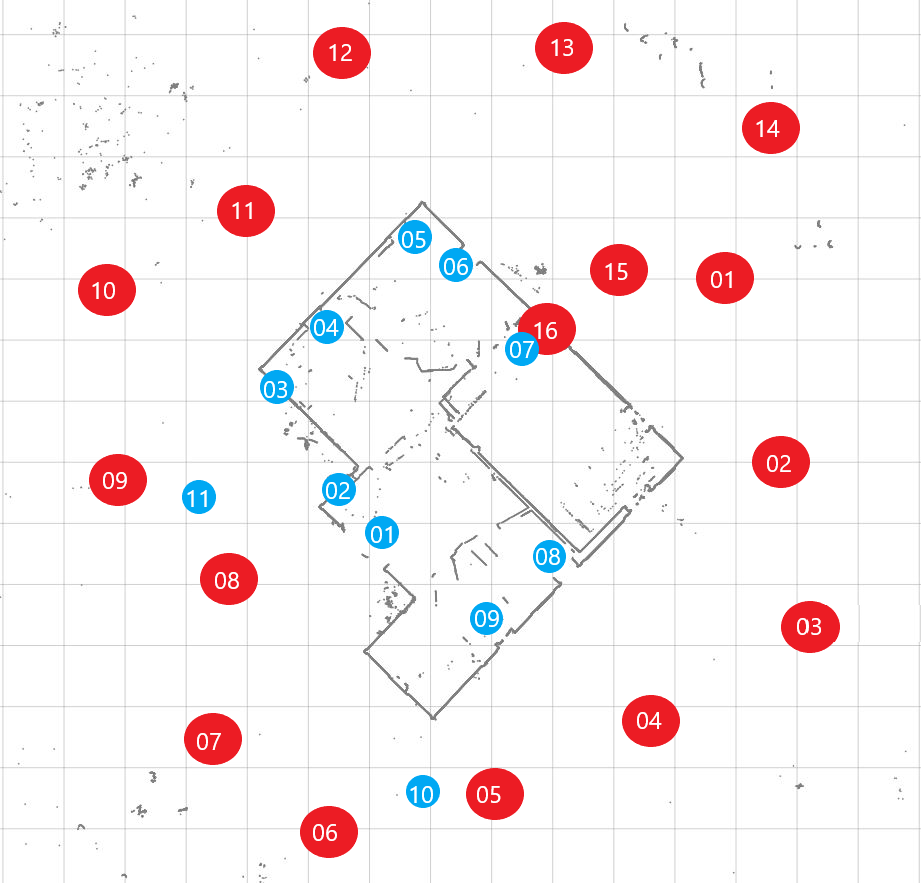 The raw data files for this project are available for download from the archive repository. Scans are .las file format. Please download the metadata template to access metadata associated with each file. All data is published under the Attribution-Non-Commercial Creatives Common License CC BY-NC 4.0 and we would ask that you acknowledge this repository in any research that results from the use of these data sets. The data can be viewed and manipulated in CloudCompare an opensource software.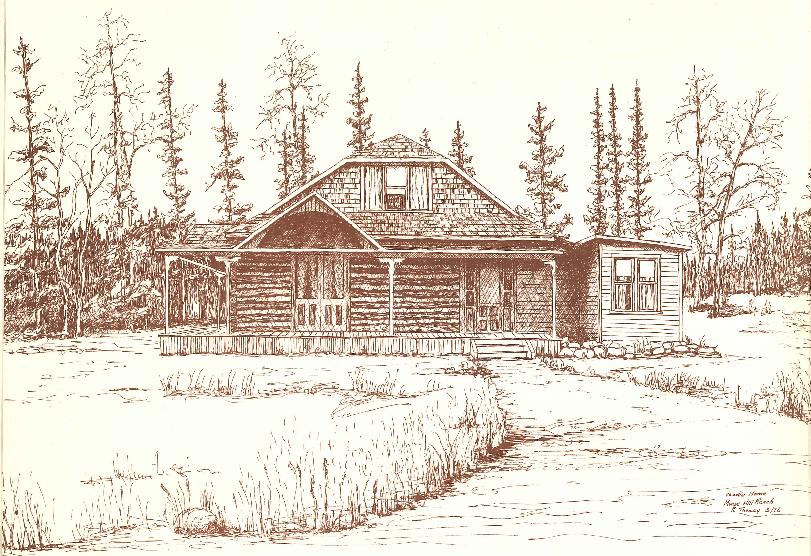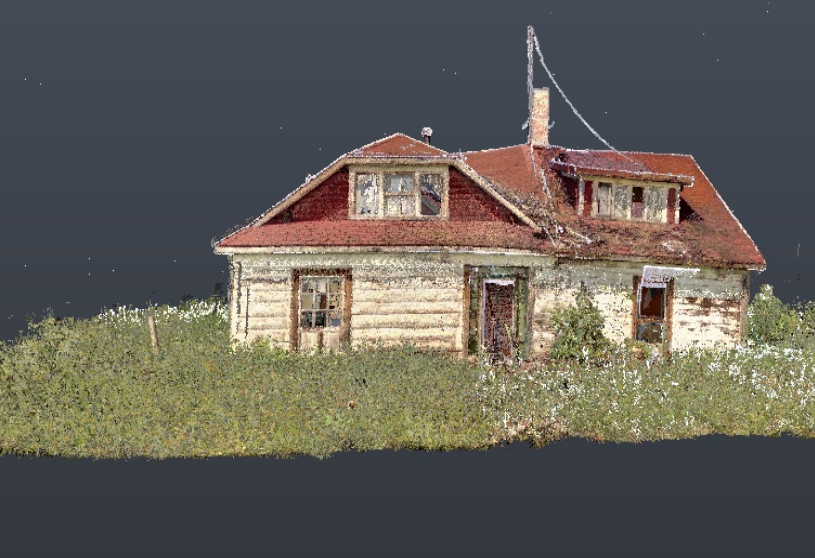 Moose Hill Ranch Residence
Grab the Slider With Your Mouse and Move it Left and Right to Compare the Real Community House to Its Virtual Replica. The image on the left is the drawing done by artists R. Treacy from 1976 of Moose Hill Ranch residence. The image on the right is screen shoot of the laser scanning data from the front of the building